On April 14, the 7th iHuman Forum successfully concluded. Hosted by iHuman Institute, the yearly iHuman Forum is organized to demonstrate, exchange and discuss scientific advances and technology development at the intersection of Structural Biology, Neurobiology, Chemical Biology, and Computational Biology. Over 700 delegates from universities, research institutions and corporations registered for this forum.
iHuman Founding Director Raymond Stevens kicked off the forum with his sincere welcome. iHuman Executive Director Liu Zhi-Jie gave opening remarks, introducing the history and goal of iHuman Forum, wishing a fruitful and rewarding experience to every participant. Vice Dean of School of Life Science and Technology Luo Zhen-Ge presented the development of life science sector at ShanghaiTech University and the representative achievements in recent years.
The forum was divided into three seminar sessions with topics of: Neuroscience, Class B&C GPCRs, and GPCR Dock 2021. A total of forty outstanding scholars were invited to present their latest research progress. About 300 people participated in each session online. Especially, Class B&C GPCRs was organized and hosted by iHuman Student Leadership Board, which left a deep impression on all the participants. Although the forum was held online, the unstoppable enthusiasm of the participants continued to exchange thoughts through direct dialogue or discussions in the chat room.
The 7th iHuman Forum has received strong supports from all the iHuman faculty members and students, as well as the industrial collaborators. Everyone worked together to overcome various inconveniences caused by the pandemic, and make this forum a successful one. The overwhelming online discussions provide a great and precious platform for participants from all over the world to achieve more exchanges and broader cooperation. Looking forward to the end of the pandemic, we will gather together at the next iHuman Forum to discuss the new journey together.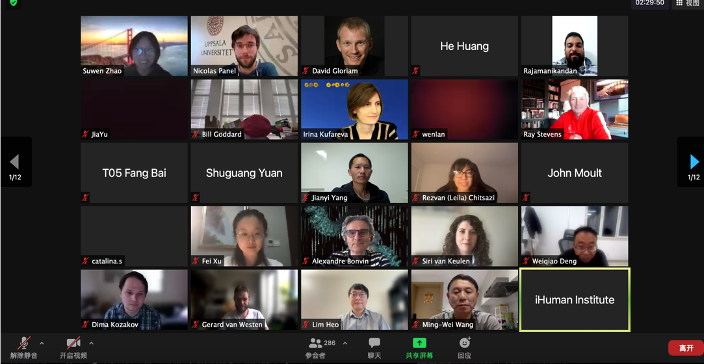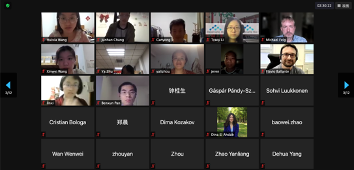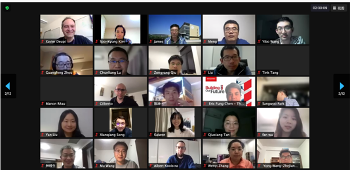 Group photos from GPCR Dock 2021 Session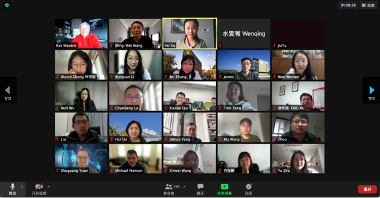 Group photos from Class B&C GPCRs Session