iHuman Institute held a welcome gathering for new graduate students on September 2nd, 2020. The gathering was hosted by the iHuman Student Leadership Board (iHSLB). The activity attracted more than 70 fresh graduate students, many supervisors and senior graduate students.
The gathering was kicked-off by a brief introduction of iHuman institute, given by the Assistant Director, Dr. Guisheng Zhong. It's followed with a lab introduction by the iHSLB members. A representative slogan was created for each lab. Those meaningful and vivid slogans, such as 'Our lab looks like a cybercafé' from Zhao Suwen's Lab and '190,000 times of the geomagnetic field' from Thompson Lab, inspired discussion among attendees. iHSLB members also prepared quizzes related to iHuman Institute and its faculties, research focuses, research platforms and culture. All the attendees got to know the institute better by organizing themselves into teams and answering the quizzes.
Beverages and snacks were served along with the talks. All the attendees had a wonderful evening and we believe they are impressed by iHuman Institute.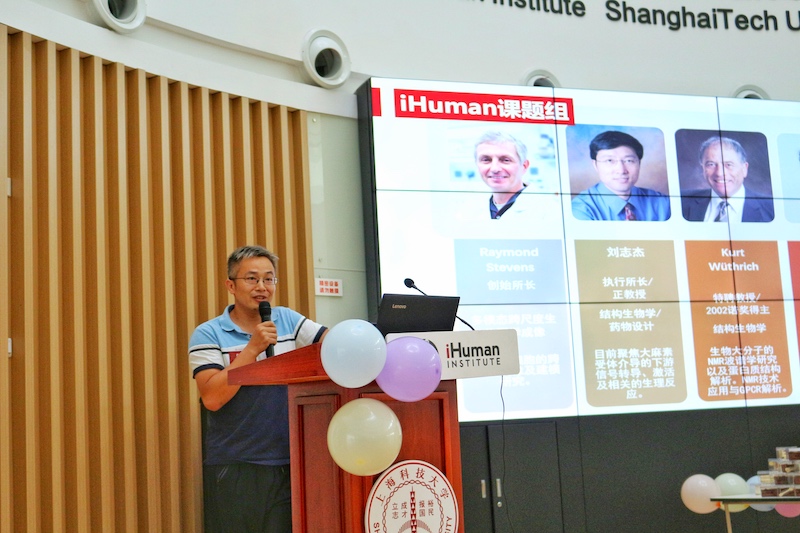 A brief introduction of iHuman Institute given by iHuman Assistant Director, Dr. Guisheng Zhong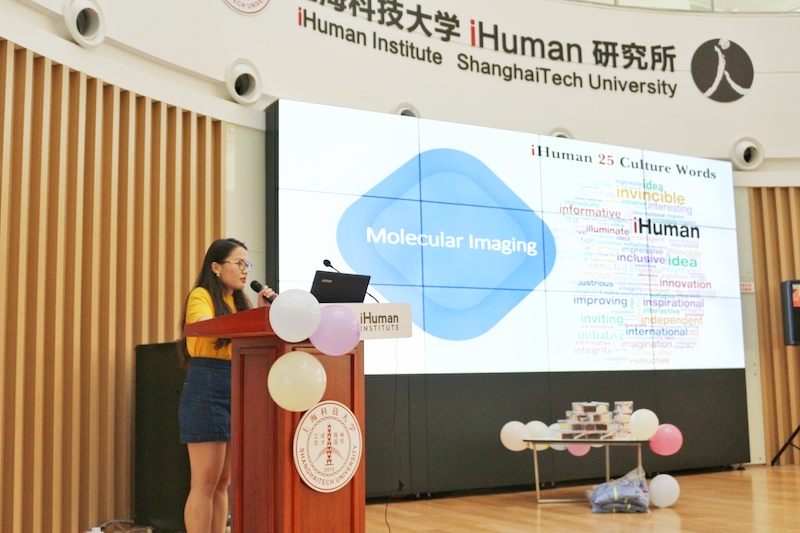 A lab introduction given by Qin Jingzi (iHSLB member)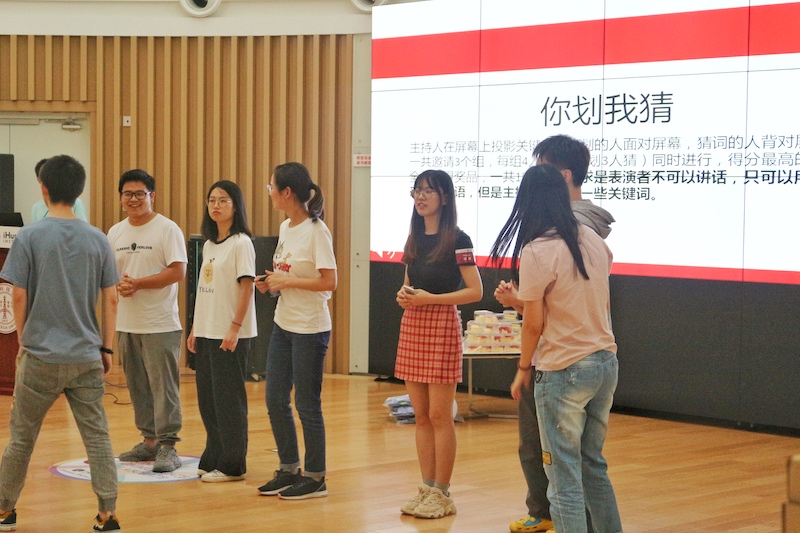 Quiz time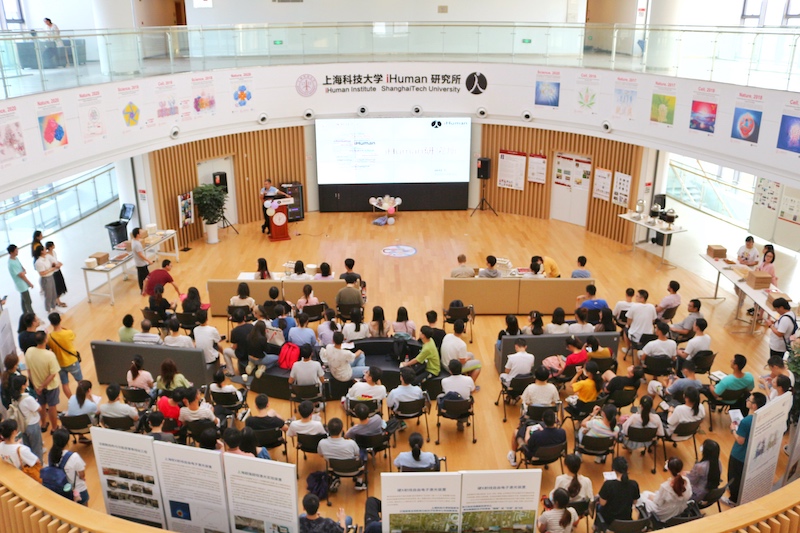 A wonderful gathering time