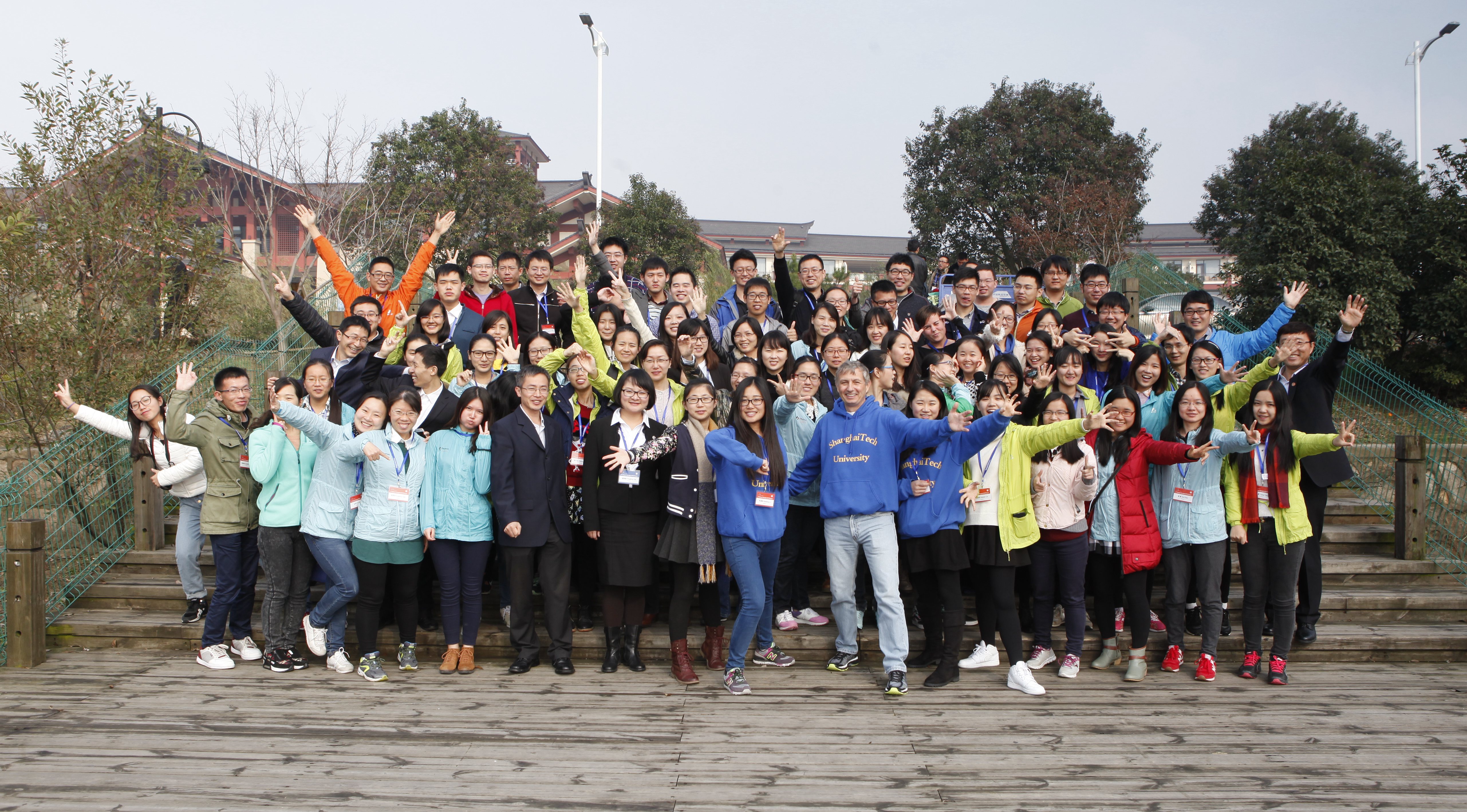 The iHuman Institute is an international research effort on the campus of ShanghaiTech University. The institute is a gateway to the exciting world of Shanghai life science research. What makes the iHuman Institute unique is its focus on integrating data across the different spatial and temporal scales to build an atomic resolution model of the human body to better understand disease and develop next generation better and safer medicines. The iHuman Institute wants to see a return of the physician mantra "treat the patient, not the disease" and done at the atomic scale.
iHuman Institute has research groups in the field of Chemical and Cell Biology, Chemistry, Computational Biology, MRI Imaging, Super-resolution Imaging, Structural Biology, System Biology, and Translational Medicine. The institute has the feeling of a networked team with combined efforts working closely together from different disciplines of science all excited to decipher the mysteries of the integrated human body. Basic science is at the core of the iHuman Institute, with direct application to diagnostics and drug discovery.
Vision & Mission &
Goals
The past 10 years of science has produced the complete human genome map and we have seen drastic increases in understanding the many components that make up human cells. With this information now available, we are in a position to integrate the data and further our understanding of how human cell signaling systems work at the molecular and cellular level. Such an effort requires teamwork between different disciplines interested in the next level of scientific discovery and that is the opportunity at the iHuman Institute. The goal is to make a difference in the world by understanding the wiring and connectivity of the human body that make us who we are.
Vision:
To Build the World's Most Creative and Productive Human Cell Signaling Research Institute.
Mission:
To Cure Disease and Improve Human Health through Human Cell Signaling Research.
Goals:
Scientific and Technological Breakthroughs in Human Cell Signaling and the Education of the Next Generation of Scientific Entrepreneurs Creating New Medicines.